You're leaving money on the table
Use Pantry AI to unlock revenue and simplify the demand planning process. Track sales targets, reduce stock-outs, and stop wasting time with Excel.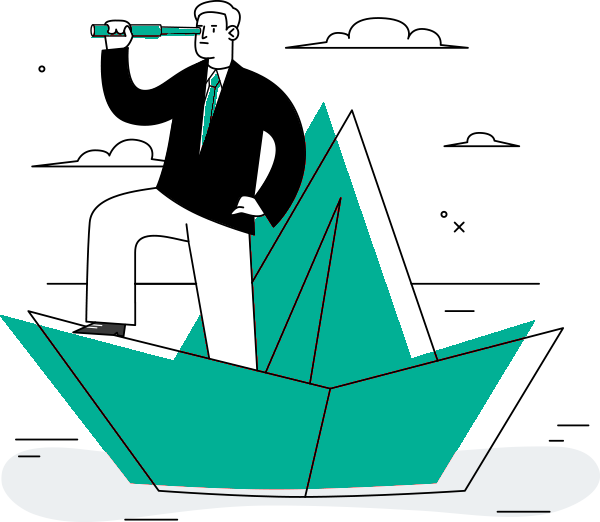 Some of the innovative brands that love Pantry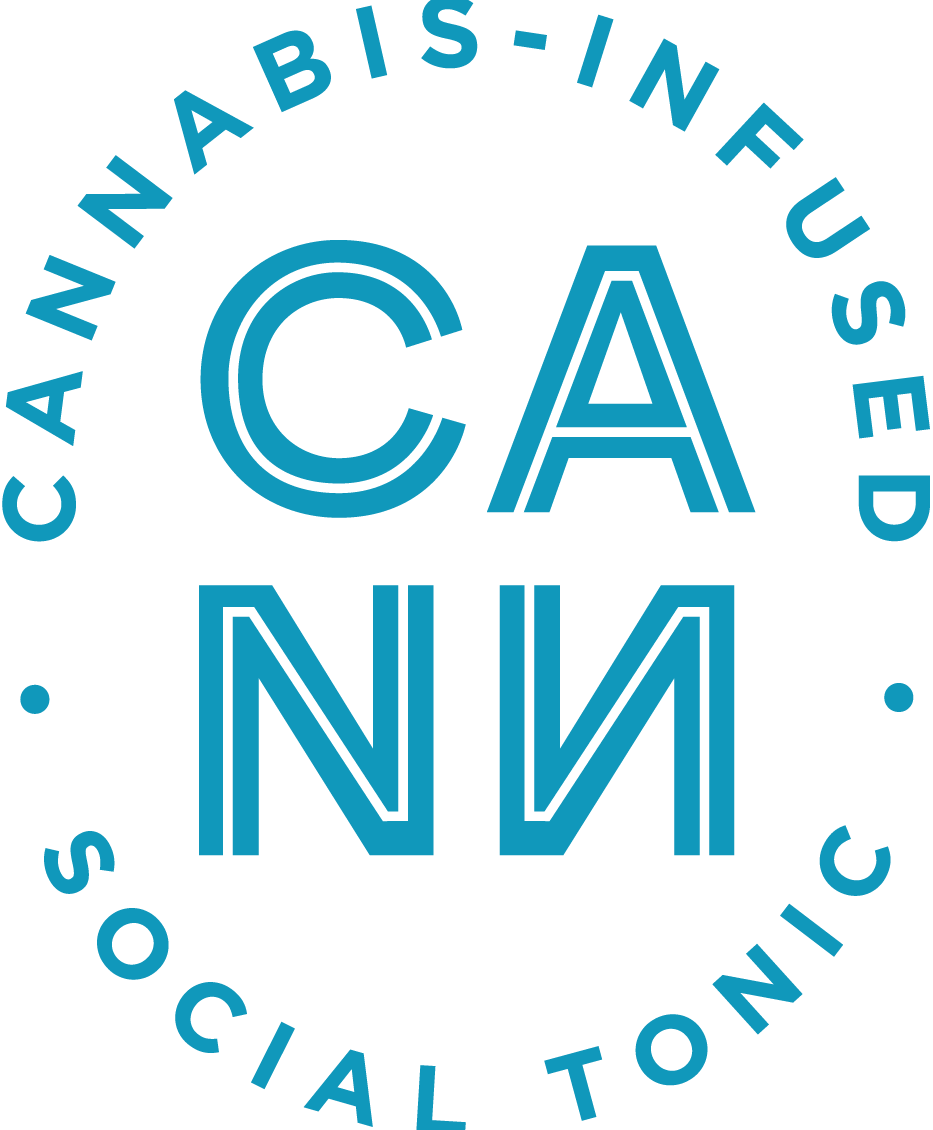 Overview
A source of truth for business-critical decisions
Powerful reporting
Understand customer, team, and product performance without spending hours building out reports. Quickly run scenarios and change in between units and revenue.
Plan across sales and ops
Grow faster and understand costs with a single and intuitive record of upcoming pipeline and promotion activity.
Easy, accurate forecasts
Build highly efficient and effective demand plans by SKU and Customer. 18-month forward-looking forecasts updated daily by AI and your team.
Easy Integrations
Get started in days not months. Integrate easily with your Cin7, NetSuite, or QuickBooks Online.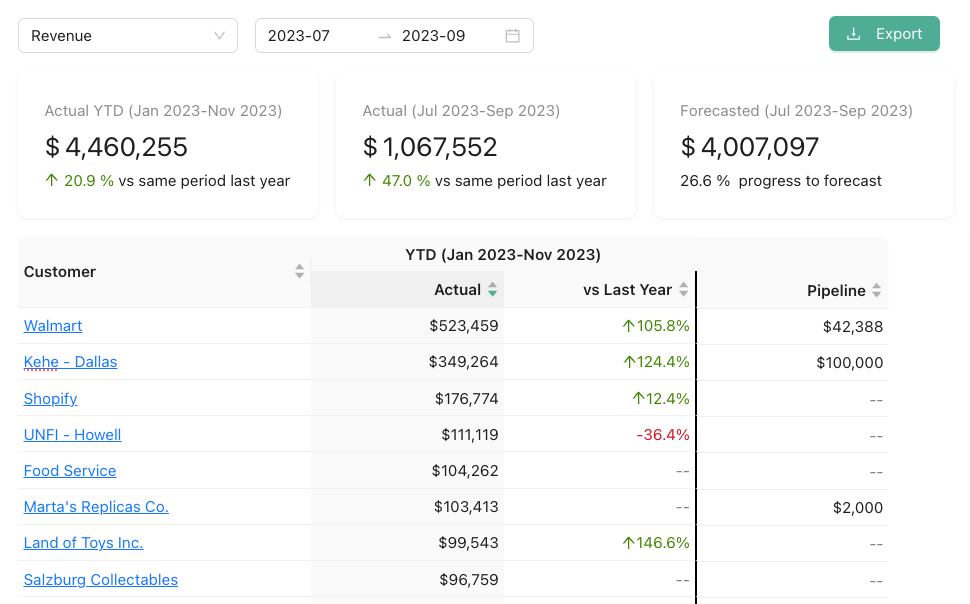 Powerful Reporting
Track sales performance
Spend time growing your business -- don't spend time building out complex spreadsheets and data pipelines to connect disparate systems. Identify issues
Pantry allows you to understand customer, channel, team, and product performance quickly. Answer the questions you need to grow a brand profitably, and quickly turn those insights into actions.
Single source of truth
Supercharge your team
Pantry's platform allows your sales team to track their upcoming pipeline, and measure themselves against what actually happened with an accounting plugin.
Slice and dice revenue data to unlock insights and decisions that can grow channels, unlock product strategy, and save on margins.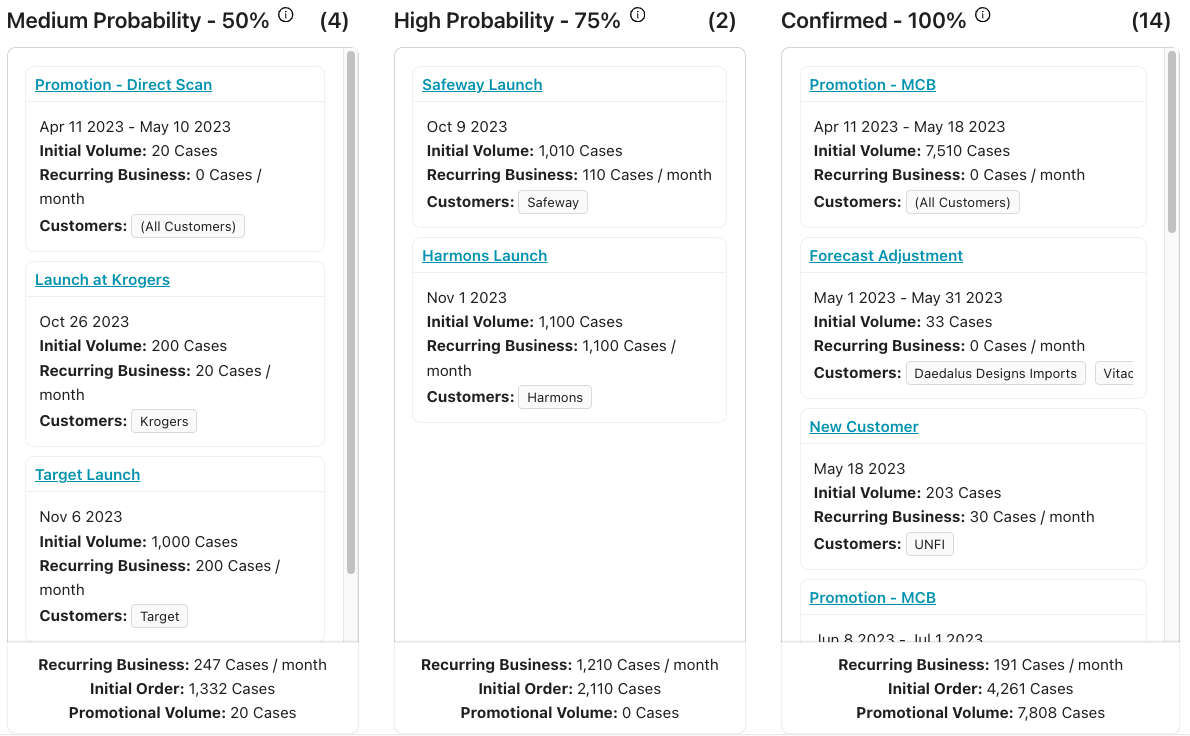 Platform for S&OP
AI-assisted 18-month forecasts
Better supply plan and manufacturing runs based on accurate forecasts built by your team + AI. Pantry ingests historical sales data to build 18-month forward looking forecasts. Understand your growth rate, seasonality, and other category trends automatically.

No Black Box - layer on human inputs like pipeline, promotions, and one-off events. Automatically build base-case, best-case, and worst-case scenarios to make quicker production and financial decisions.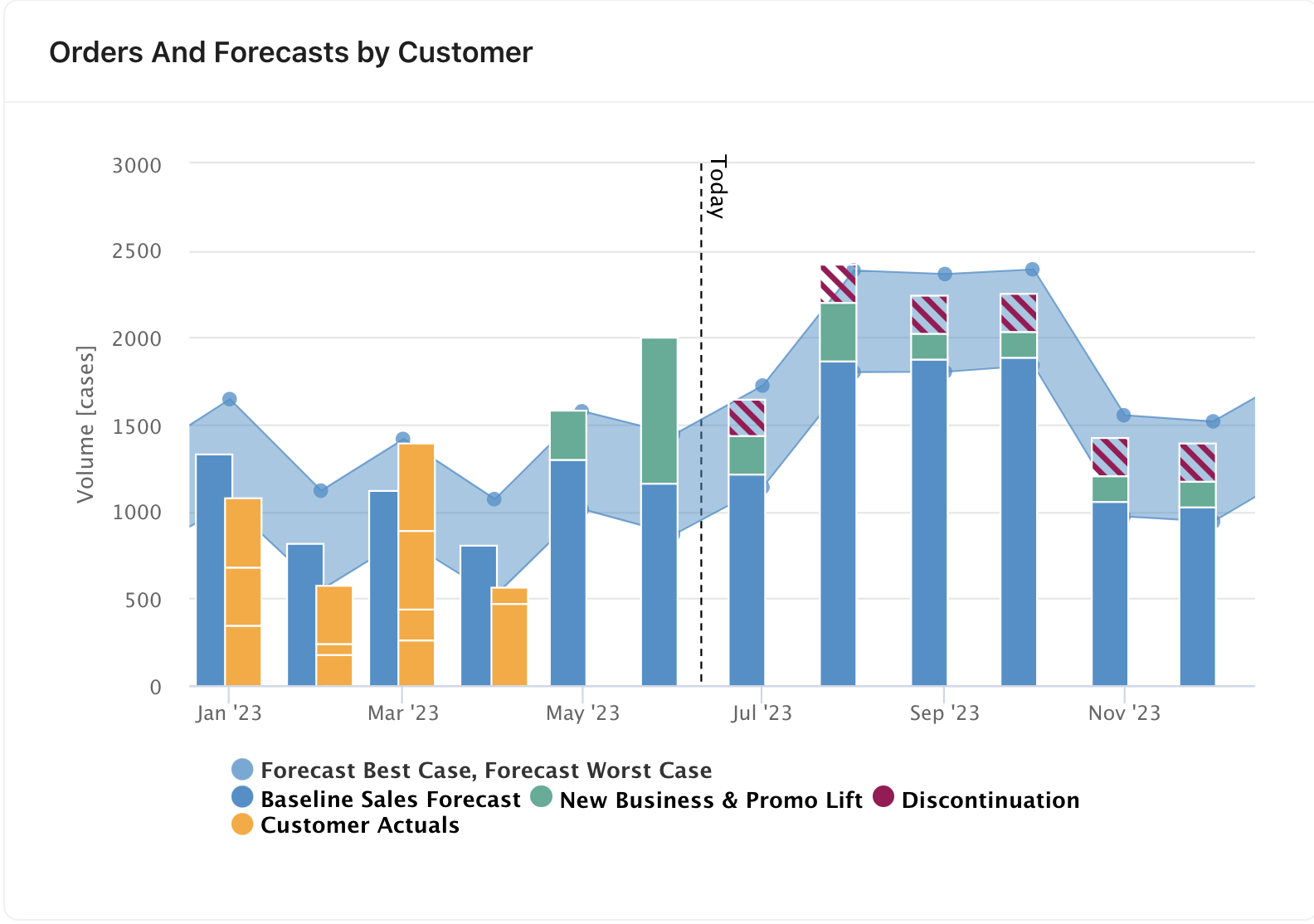 Get Pantry Updates
Be the first to hear about Pantry news, tips on how to grow a brand, and what we've learned about coordinating between sales and ops.