You're leaving money on the table
Use Pantry's AI forecasts to unlock revenue and simplify the demand planning process. Reduce stock-outs, optimize inventory levels, and stop wasting time with Excel.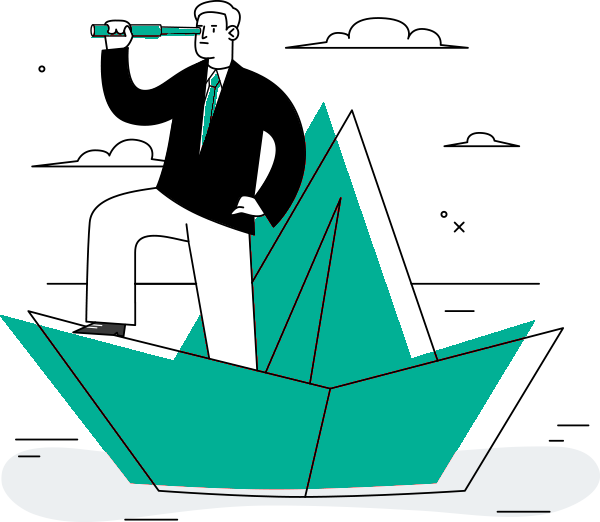 Overview
An easy to use platform for business-critical decisions
Easy, accurate forecasts
Quickly build highly efficient and effective demand plans by SKU and Customer. 18 month forward looking forecasts updated weekly by AI and your team.
Plan across ops, sales, and finance
Avoid production mishaps with a single and intuitive record of upcoming promotions and pipeline activity.
Drill into your data
View historical and future sales by product or customer in any unit or time period you wish (weekly, monthly, quarterly). Pantry's platform automatically reconciles.
Easy Integrations
Get started in days not months. Integrate easily with your ERP, Accounting System(s), and / or spreadsheets.
Platform for S&OP
AI-assisted 18-month forecasts
Pantry ingests historical sales data to build 18-month forward looking forecasts. Understand your growth rate, seasonality, and other category trends automatically.

No Black Box - layer on human inputs like pipeline, promotions, and one-off events. Automatically build base-case, best-case, and worst-case scenarios to make quicker production and financial decisions.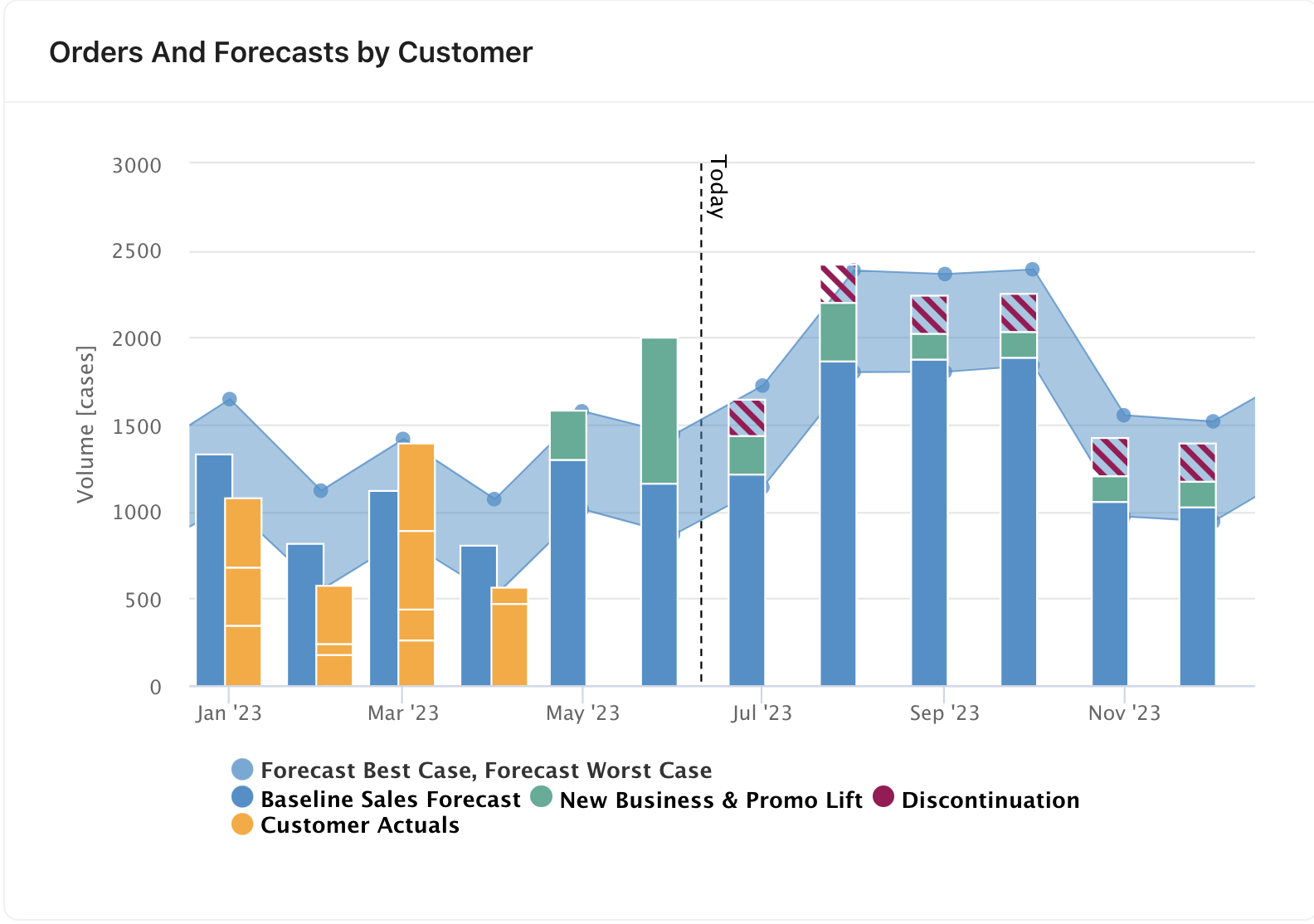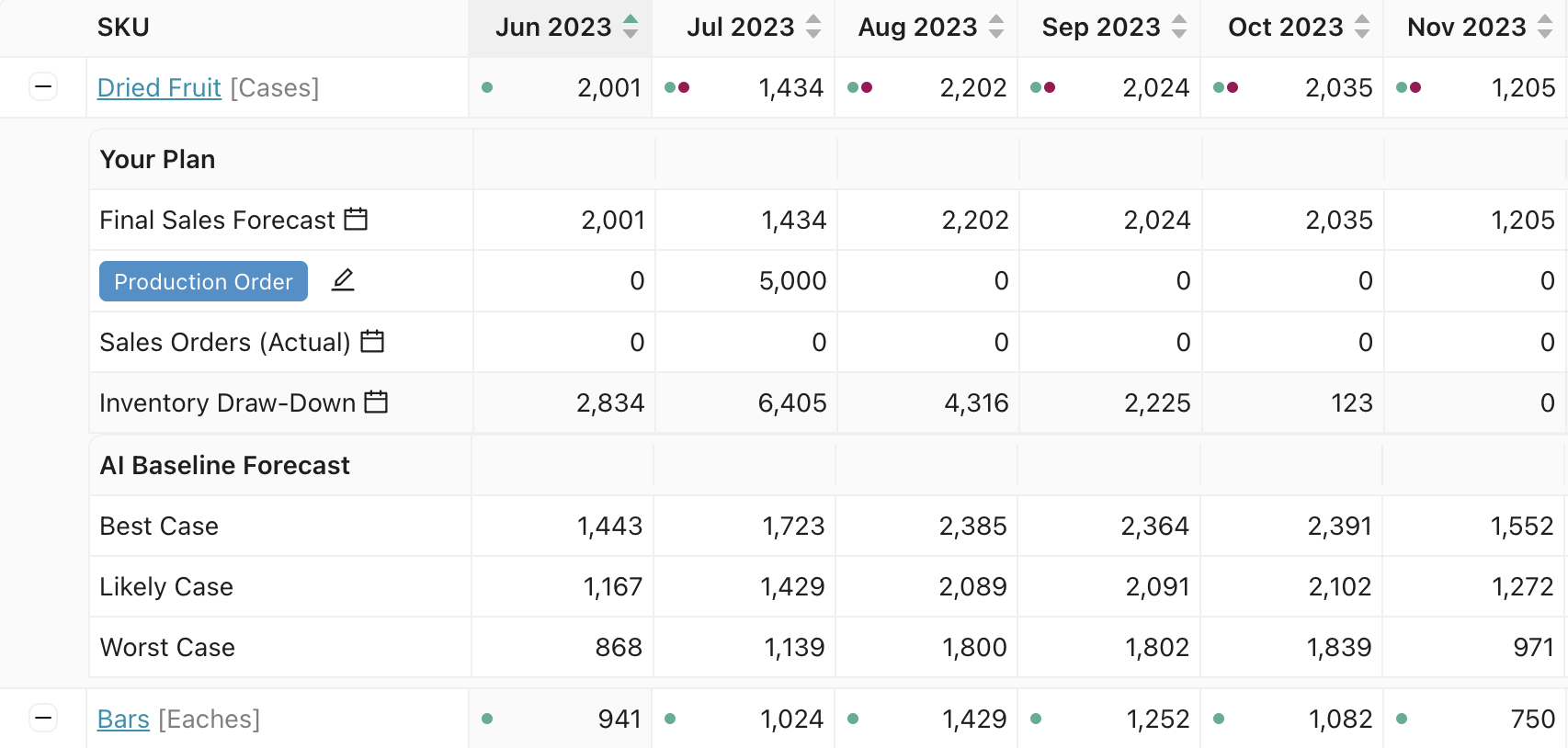 Optimize Inventory Levels
Avoid over or under production
Better supply plan and manufacturing runs based on accurate forecasts built by your team + AI. Enter in upcoming pipeline fills and planned promotions to build a more robust and accurate plan. Take control of true demand and eliminate the shock of surprise deductions by your distributors and retailers.
Collaborate easily
Super charge your team
Pantry's platform allows your team to slice and dice revenue data to make decisions that save on margins. Grow your business -- don't spend time building out complex spreadsheets and data pipelines to connect disparate systems.